Ages 4+
Indoor Skydiving Centre
Experience the adrenaline of Indoor Skydiving in Northern Ireland. A fantastic fun day out in Belfast's Titanic Quarter. Feel the thrill of full power winds up to 120mph propelling you into the air!
Our experienced Instructors will guide you every step of the way in the tunnel, helping you soar through each second using your body to improve your flight experience. With packages to suit all abilities, from first time flyers to seasoned skydiving pros!
Duration of skydive experience dependant on size of group.
Powered by Froala Editor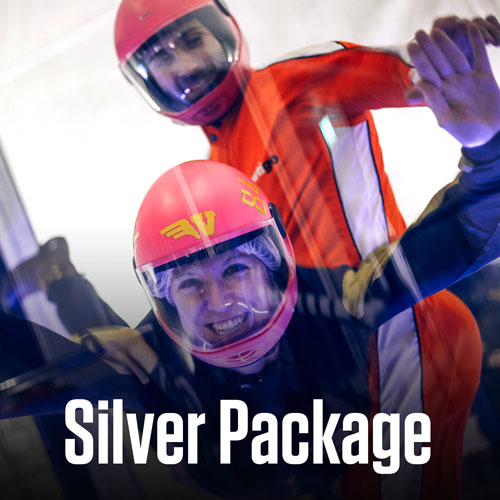 Our most popular package for first time flyers allows a real sensation of flying. You'll leave with a few Skydiving tricks up your sleeve after this flight!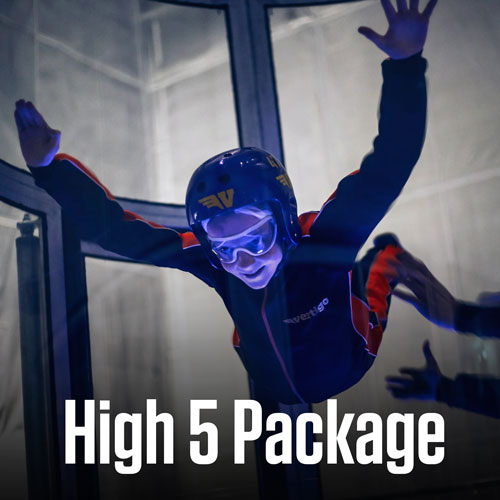 Take to the skies with your 5 best friends or family members! Take turns in the wind tunnel and discover the true Superhero in your group!
Skydiving Package Options
We are the only venue on the island to replicate the thrill of a real skydiving experience and offer flights which are longer real freefall dive. Our flight packages start from our beginners 'Silver Package' right up to our advanced 'Diamond Package'. Each package option increases your length of time in our tunnel, giving you longer to hone your skills to become an indoor skydiving pro!
We deliver the exhilarating indoor skydiving experience which from start to finish will last around an hour including training, safety briefing, warm up, flight gear, flight, demonstration and de-brief with the instructor. We put a lot in, so you can get the most out of your flight time. Additional flight time can be added to your package subject to availability.